Got Glass? Visit the Museum of Glass in Tacoma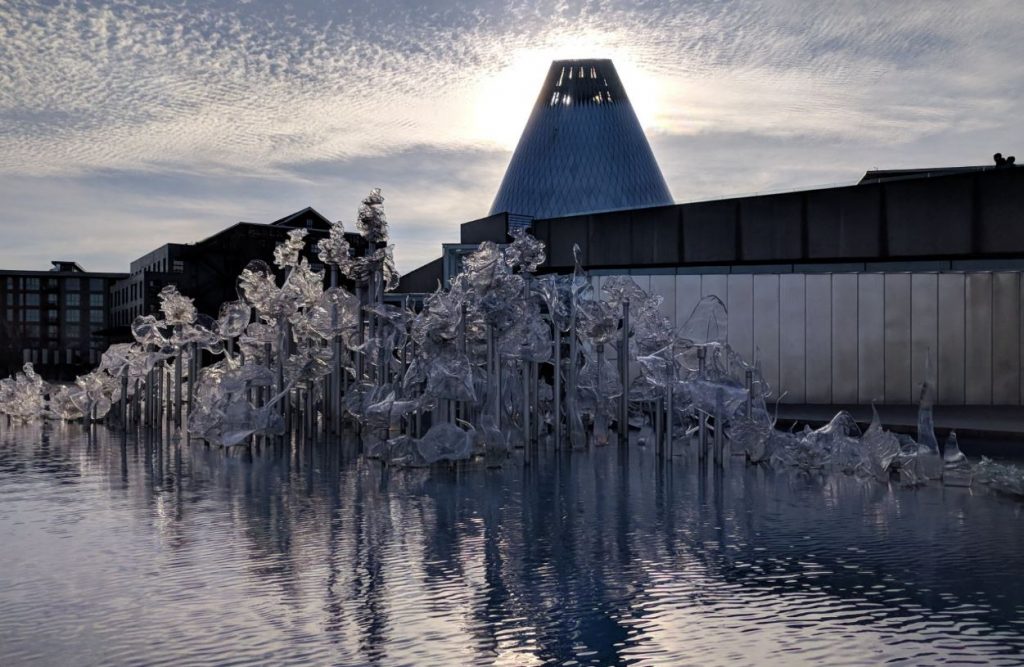 Address:
Museum of Glass
1801 Dock St
Tacoma, WA 98402-3217
Website
https://www.museumofglass.org
Email
info@museumofglass.org
The Museum of Glass is a contemporary art museum dedicated to glass and glassmaking in the West Coast's largest and most active museum glass studio. Now in its 16th year, the museum has established a reputation for hosting impactful and engaging artist residencies, organizing nationally traveling exhibitions in its galleries, and creating unique programs for our visitors, all while building a growing permanent collection chronicling the development of modern and contemporary glass.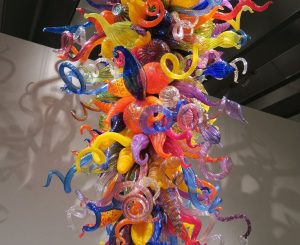 Since its opening 2002, the museum has been a catalyst for change in Tacoma. The iconic cone building was erected on a Superfund site which started the restoration of this beautiful waterway community. Today you will find a thriving arts and culture center, with six museums all within walking distance.
Each year over 100,000 visitors explore the Museum, sampling all that's offered. It's rare to find a venue where you can watch live glass-making, experience glass art from emerging artists as well as masters, and have the chance to try your hand at it. Museum of Glass prides itself on delivering all of these experiences, and it's getting noticed. In 2017, USA Today listed Museum of Glass as a top ten tourist destination in Washington State.
A Wonderful Surprise
A great place to spend a day. Visit the gallery, then spend time in the "HOT SHOP." You will be amazed at what goes on in here. After your visit is over explore the water front outside the museum.
Clyde B.
Amazing
Not only is the Museum amazing the bridge leading to it with the sculptures of glass in it is a must see as well. Beautifully presented.
Svetlana B.
Wow! Even the bridge has glass!
Even the walkway from the street is impressive with overlooking the harbor area and the overhead and vertical glass displays. Once inside, the galleries of glass artwork must be experienced. Be sure to see the Gibson Chandelier. Wow!
Hot_Laps
Outstanding museum of glass
Outstanding museum of glass First time here I loved it Highly recommend Must see It has enough stuff to keep you busy for at least an hour or two
Allen B.
A treat for the eyes and wonder to behold!
This was one of the most interesting and fun museums I have ever seen. The collection has glass art from many periods and the state of artistic excellence and craftsmanship is unbelievable! Well worth the price. Check out the very large live glass blowing studio and sit comfortably. Take a camera to show your friends just how amazing art glass can be.
polygrad
Must visit if in Tacoma
I love the Chihuly museum in Seattle so was curious what the Museum of Glass in Tacoma would be like. So glad we went. Not only do you see great glass but you also get to see how they make their works of art.
John S.
Glass Journey with the Masters
The staged exhibits bring world class masters up close to the community educating on design, technique and the inner creative process – concepts, assembled experiences that elevate the "work of the work." And then there is the object(s) of power and delight. Illumination and placement is thoughtful. Viewers are left transformed and curiously energized.

Value, experience and unique opportunity to share with friends and family a cultural meeting place. The lab itself requires a separate commentary.
judyMaryland
Live Demonstrations are Great
The glass museum is an amazing place. The live demos show how the class is stretched, blown, manipulated… If you are local, you can get a pass at the Tacoma library (call to see if they have one available). This place is always impressive.
rosew320
Great little museum
This museum is small but hugely informative. You must stay for the glass blowing exhibition. Amazing what they can create! The museum shop has some beautiful pieces as well.
GeorgiaTraveler61
Excellent Display of Glass Artwork
What a fascinating time it was to visit the Museum of Glass. The hot shop theatre offered a large live screen of glass blowing. It was so interesting to watch a pieces of glass art being made. You were allowed ask questions during the open seat glass presentation. My husband and I were very intrigued by the process and sat for an hour and a half watching a piece of glass art being made from start to finish. The museum offered an amazing variety of glass artwork from several artists. An adjacent gift shop offered glass works for purchase. Do not leave the museum area without visiting outside where there is a foot bridge where there is a huge display of valuable glassworks from the artist Dan Chihuly. A wonderful way to spend a few hours.
Katyland
An amazing display of glass sculptures.
Taking young children to a glass museum sounds challenging, but the Museum of Glass provided an experience they won't forget. They were mesmerized by the artists in the hot shop making unusual and striking objects in glass. We adults couldn't stop watching either. We all also loved the creations of the children, brought to life by the artists.
Diane M.
Directions from the Museum of Glass to our Tacoma Dental Office

Our Tacoma dentist is here to provide you with a comprehensive dental service for your family.  Emergencies and weekend appointment welcome.